Hema Malini the "Dream Girl" of Indian cinema. She is an Indian actress, director, producer, dancer and politician. During her career, she received numerous awards including the Padma Shri, the fourth-highest civilian honour awarded by the Government of India. Malini served as chairperson of the National Film Development Corporation. She is associated with various social causes including support for animal rights.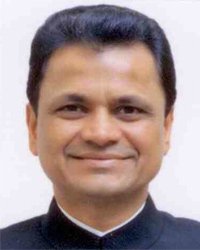 E

Philanthropist, Educationist & Businessman

E

President - Rajasthani Sammelan Education Trust

E

Chairperson and Managing Director – Sarex Chemicals Ltd.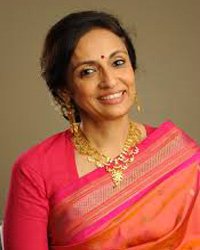 Ms. Swaroop Sampat Rawal, a talented actress, a former Miss India and a noted child rights activist, is also the wife of actor and Member of Parliament Paresh Rawal. Swaroop is an educational researcher and trainer and travels across India to conduct workshops for teachers to facilitate understanding in life skills and drama in education. Selected by the former Gujarat Chief Minister Narendra Modi to head an educational programme in the state, she has for the last seven years been training primary school teachers in Gujarat on using drama as a tool to augment life skills. Taking it a step further Swaroop also works with social workers and police personnel in the areas of life skills and child rights in Gujarat and other states. An expert communicator with 20+ years of experience dedicated to community development and advocacy within the field of education, she aims to help children overcome adversity and become resilient.
Fashion Designer, Brand ambassador of Smile Foundation which works towards the cause of girl child education in India, Philanthropist